How to Use Zoom Video Conferencing
Call In (Audio Only)
Even if you are limited to a landline phone, a non-smart cell phone, or a smartphone without a data plan, you can still participate in a Zoom conference call.
Dial 253-215-8782
You will be promoted to enter the meeting ID which is 419-698-5100 followed by the # sign.
You will be asked to enter your participant number. Just ignore that and hit the # sign again and you will be connected into the call
---
Using a Smartphone or Tablet
Download the Zoom Cloud Meetings app on your smartphone or tablet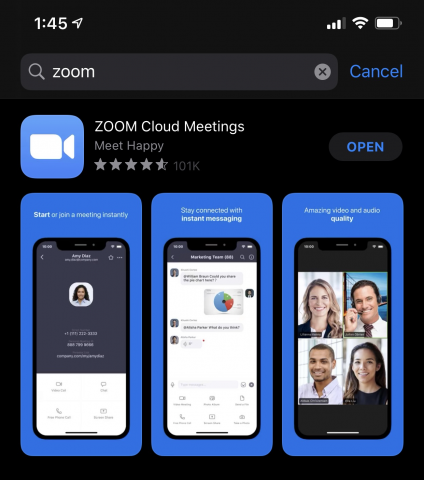 2. Open the Zoom app and select "Join" a meeting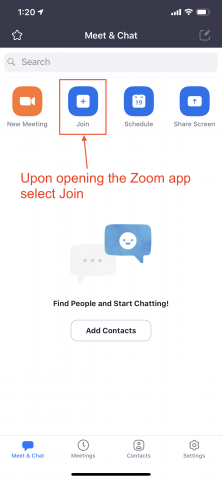 3. Enter the Meeting ID which is 419-698-5100 (which is our church phone number)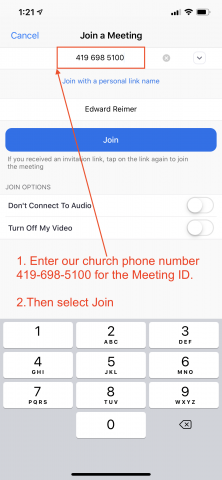 4. Select "Call using Internet Audio"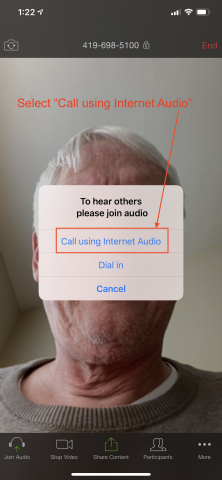 5. You are now connected to the meeting. You may mute or unmute your voice, or start or stop a video of your image at the lefthand corner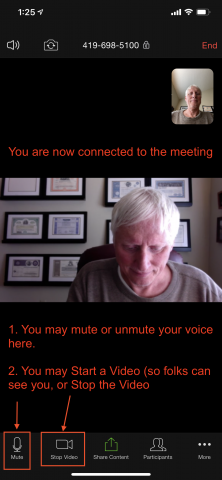 ---
Using a PC or Laptop
You may join a Zoom Meeting by clicking on the link you receive via e-mail from the church. You will then be asked to download a file from Zoom in order to join the meeting.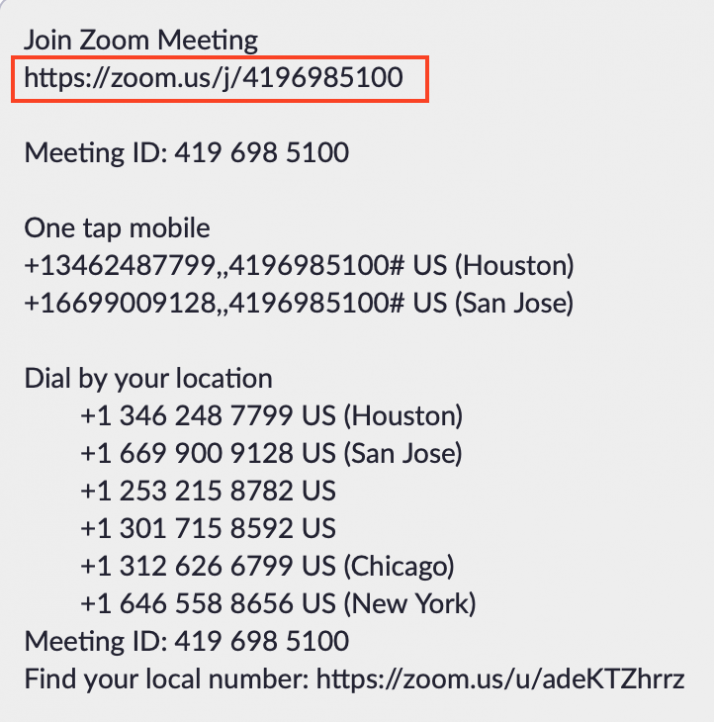 2. or you may follow the steps below to download Zoom onto your PC. You can then enter into future Zoom meetings by clicking the Zoom symbol to launch Zoom.

Download Zoom onto your PC
Download Zoom on to your PC by going to the Zoom Download Center. (click on the download button below)

2. Launch Zoom on your computer when you are ready to join a meeting

3. Select "Join" Meeting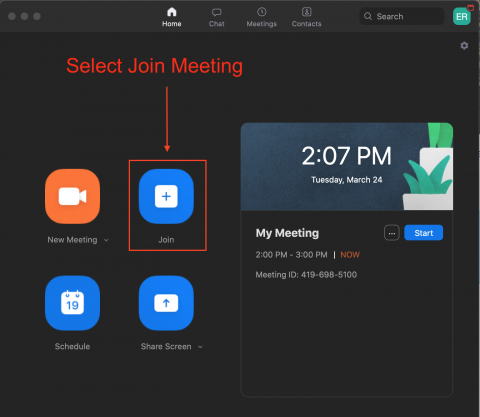 4. Enter 419-698-5100 for the meeting ID and then select "Join". You will now be in the meeting.