Vacation Bible School (VBS) is a fun-filled opportunity for elementary-aged children to learn all about the love of Jesus and how He wants to be their Savior and Best Friend! We are planning a VBS for the first week of August 2021.  Children all across our community are invited to explore the love of Jesus through engaging, hands-on, and interactive activities. Theme-based small and large-group Bible explorations, stories, games and crafts provide multiple opportunities for children to make new friends and experience Jesus in brand new ways.
So get ready for summer fun at Hero's Vacation Bible School!
August 2-6, 2021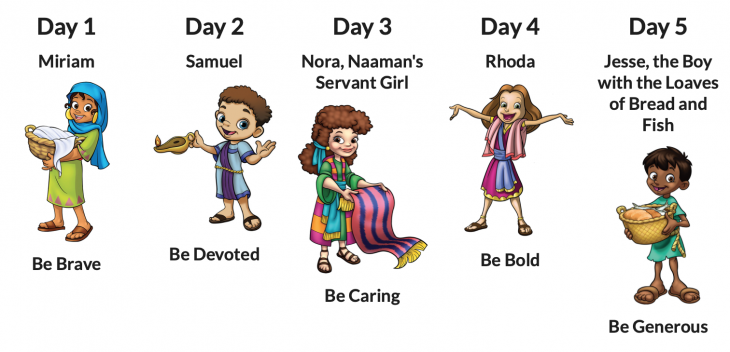 ---
Activity Stations
Opening Program
Begin each day in Bethany with great new songs, skits and meeting the daily Bible hero.
Oasis Prayer Station
Connect with God through prayer activities that show kids how much Jesus loves them. Oasis time closes with kids experiencing prayer as a group and then praying individually.
Discovery House Bible Stories
Experience interactive Bible stories that bring each day's Bible hero to life.
Milk and Honey Café
Enjoy healthy and refreshing snacks that reinforce each day's Bible story.
Marketplace Crafts
Kids show their creative side while learning more about the daily theme.
Bethany Game Arena
Burn off extra energy while experiencing the Bible story in a new way.
Closing Program
Wrap up the day with more songs and skits. Kids will review what they learned and have a chance to make a difference by giving to our mission project.
---
Pre-Registration - Hero's VBS (Aug. 2-6, 2021)