Free Bread / Food Pantry and Clothing program 
Free bread and food pantry items are given to the community every Thursday Morning 9:00 am to 10:00 am (inside the Church Community Services Center)
We also operate a Linen Closet where we distribute free clothing. Please stop by and visit us!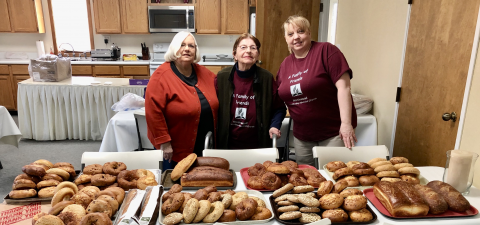 (above) Linda Goss, Vivian Grant and Shawna Reinemeyer  with some of our bread items
Free Community Suppers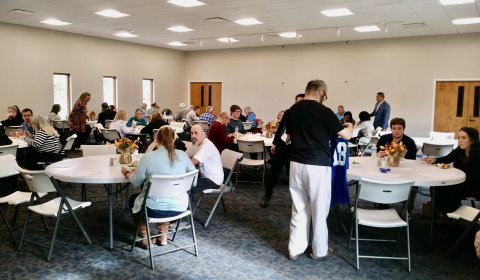 We serve a free dinner to the community every 2nd Tuesday of the month from 5:00 pm to 6:00 pm inside the Church Community Center
Everyone is Welcome ! Please join us!