Free Bread and Clothing program 
Free bread is given to the community every Thursday Morning 9:00 am to 10:00 am (inside the Church Fellowship hall) We also operate a Linen Closet where we distribute free clothing. Please stop by and visit us!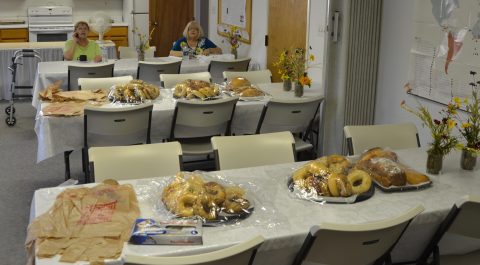 Vivian Grant and Linda Goss helping with our Free Bread & Clothing Program (above)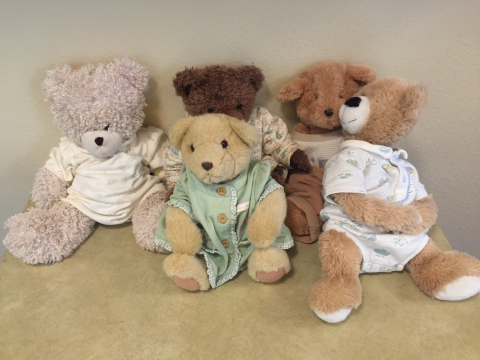 Teddy Bears were recently distributed to the community from our Linen Closet
Free Community Supper

We serve a free dinner to the community every 2nd Tuesday of the month from 5:00 pm to 6:00 pm inside the Church Fellowship Hall.
Everyone is Welcome ! Please join us!