Drive-Thru Food Pantry
Free food pantry items are given to the community every Thursday Morning 9:00 am to 10:00 am. With your safety in mind we are currently serving our community through our front door Drive-thru. 
Drive-Thru Community Suppers
We serve a free dinner to the community every 2nd Tuesday of the month from 5:00 pm to 6:00 pm.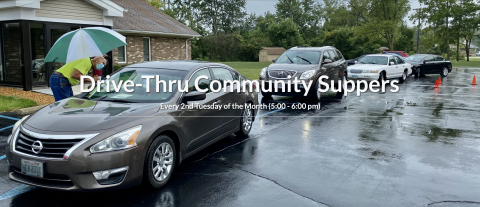 Everyone is Welcome! Please join us!